~ 2 min read
Brazilian Jiu Jitsu Near Me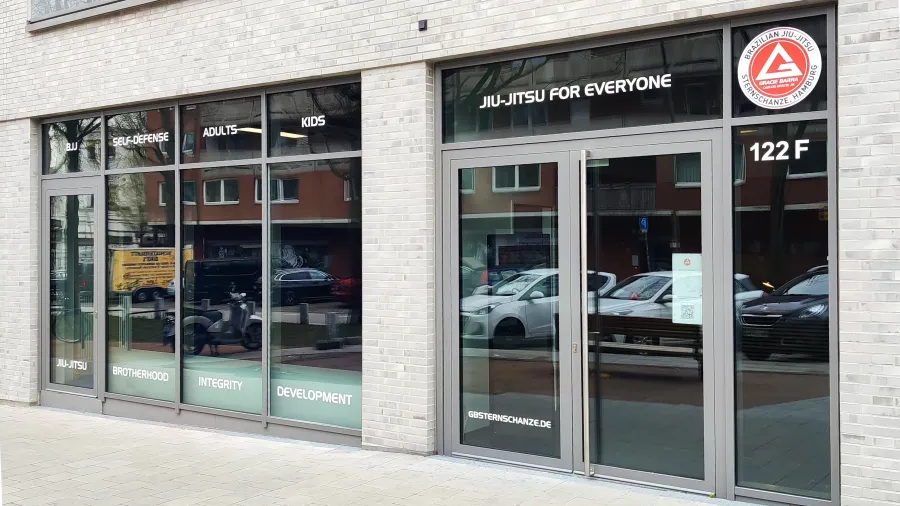 Are you a resident of Sternschanze Hamburg? Gracie Barra Sternschanze Has You Covered!
Looking for a place to train Brazilian Jiu Jitsu near you? Look no further than Gracie Barra Sternschanze, located in the heart of Hamburg's Sternschanze district. Our facility offers the perfect training environment for beginners and advanced practitioners alike.
Located right in the heart of Sternschanze, our school is easily accessible and convenient for those in the area. Our friendly and experienced instructors are passionate about teaching BJJ and helping students achieve their goals, whether it be to improve fitness, gain self-confidence, or compete at a high level.
Our Brazilian Jiu Jitsu Programs in Sternschanze Hamburg
Our training facility features state-of-the-art equipment and a clean, safe environment for students of all ages and skill levels. We offer a variety of classes throughout the week (more than 150 per month), including classes specifically designed for kids and beginners. Our instructors are dedicated to providing individualized attention to each student to ensure they are progressing and learning at their own pace.
Why Choose Gracie Barra Sternschanze?
Joining our BJJ community at Gracie Barra Sternschanze not only offers the opportunity to learn and grow in the art of Brazilian Jiu Jitsu, but also to meet new people and make lasting friendships. Our school promotes a positive and inclusive environment where everyone is welcome, regardless of their background or experience level.
Brazilian Jiu Jitsu near me
If you're ready to take the first step in your BJJ journey, come visit us at Gracie Barra Sternschanze! We offer a free trial class to all new students, so you can experience the benefits of training with us before making a commitment. Contact us today to schedule your first class and start your journey towards a healthier, more confident you.